Learn to Skate USA Mobile App
The Learn to Skate USA mobile app is a free benefit for all registered Learn to Skate USA members and is designed to supercharge your skating journey on and off the ice.
Already a member of Learn to Skate USA? Download the app for your respective device and get started earning badges for your trophy case today!
Download the App
App Store (Apple devices)
Google Play (Android devices)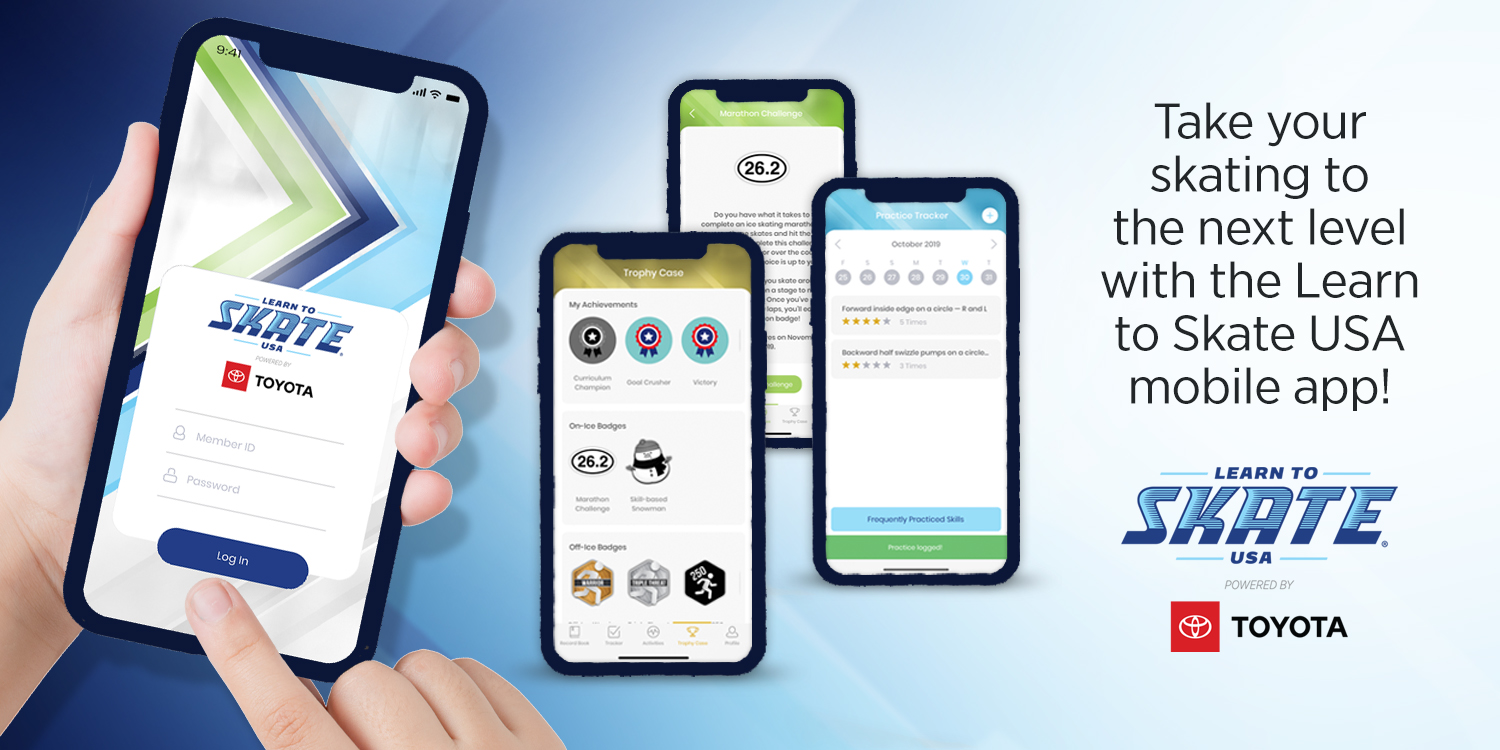 Challenges and Badges
Challenges are released on a regular basis and can be found within the within the "activities" section of the app. Challenges are open for one month at a time, and completing an open challenge earns the user a digital badge for his or her trophy case. Printable versions of most challenges can also be found on the Learn to Skate USA blog.
The Learn to Skate USA app is available for Apple and Android devices in the respective app stores. As of now, the Learn to Skate USA app is only available to Learn to Skate USA members.
Tips for Success:
Log in to the app using your Learn to Skate USA membership number and password.
Need to reset your password? Click the "forgot password" link at the bottom of the login screen.
Need help logging in? Contact Member Services at memberservices@learntoskateusa.com for assistance.
Some membership numbers start with the letter "L." When logging into the app, omit the letter L and just enter the numbers.